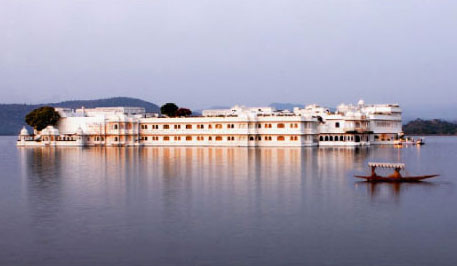 Rajasthan is one of the largest states in India. Tourists from all over the world come here to visit its unique antiquity. Till today Rajasthan has preserved the heritage and the essence of its chivalrous kings and Queens. If you are in India it is a must to visit Rajasthan to enjoy the real beauty of India and its rich heritage, color, festivals and traditions.
Udaipur is one of the most visited tourist destination in Rajasthan and rated as
Worlds most beautiful city
.  This city of beautifully structured palaces and forts, serves as an  ideal venue for those planning their weddings in the exotic locations of Rajasthan.
Udaipur is the land of Romance. Its social customs, traditions and practices reflect its royal charm. Wedding ceremonies in Udaipur are known for its colorful atmosphere, created by a well decorated marriage venues with all regal charm. And when the question is to get married in this Royal city of Lakes then you do want to have the most extravagant and illustrious event, that remains memorable forever, not only for you two, but for the spectators. And our venue vow to make you feel the royalty, soberness and the grandness of their inherent legacy and royalty.
Thus we will make all the provisions available to accomplish your idea of a perfect wedding in Udaipur. The princely charms and the pleasing etiquettes of this city of Kings and royal families will surely amuse your guests in all its warm welcoming ways. Thus, with the backdrop of  "The Gyan Garh" one can actually experience the exuberance of palace weddings which is surely to be remembered for life.